With Today Being

We'd Like To Welcome You to Visit Salt Lake.org our official online edition!



This Page Showcases Salt Lake City Maps



Whether visiting for business or pleasure, our free city guides and travel planners offer a helpful way to navigate Salt Lake City with things to do, places to stay, events, transportation, restaurants, money-saving coupons, discounts and so much more.

Salt Lake City Maps are featured on this page of our Travel Planner.




Google's Maps are some of the best out there.


Search The Salt Lake Valley or Downtown Salt Lake City. If you need a zip code, use 84101.


MapQuest is a great service as well, and the directions option has proved to be very helpful.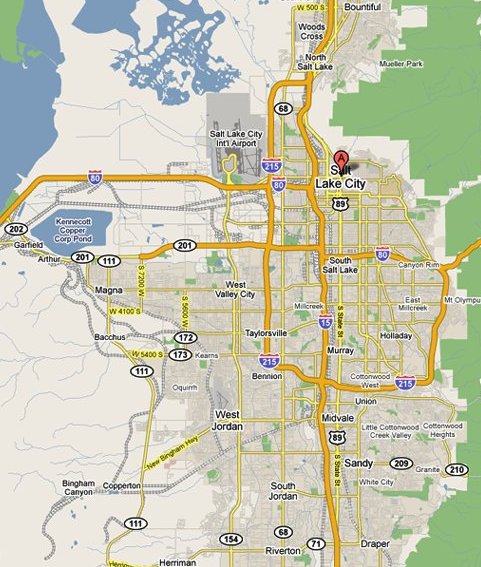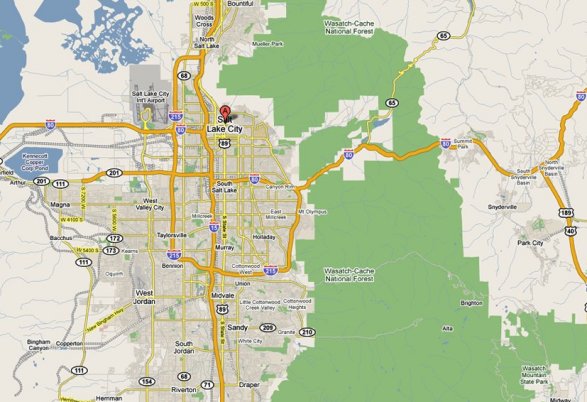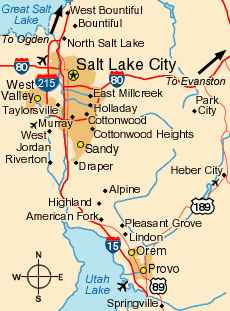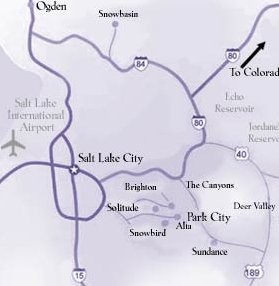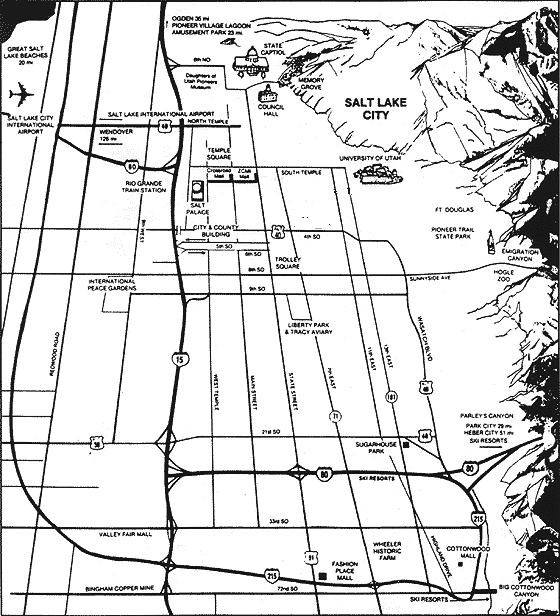 Our Visit Salt Lake Menu



Attractions, Sites & Things To Do

Kids Activities

Sightseeing Tours

Salt Lake Shopping

Shopping Malls

Golf Courses - Salt Lake's Best

Outdoors & Recreation, Camping, Fishing, Hiking, Boating, etc.

Great Salt Lake State Park - Official Site

Great Salt Lake Marina - Official Site

Salt Lake City's Best Restaurants

Utah's Liquor Laws

Salt Lake City Bars, Nightlife, Sportsbars & Karaoke

Downtown Salt Lake City Bars & Pubs

Live Music in Salt Lake City

Downtown Salt Lake City's Best Restaurants

Airport Info for Salt Lake City

Car Rentals

Salt Lake Transportation, Airport Limos, Taxis, Shuttles

Salt Lake Deals, Discounts

Moving To Salt Lake City

Salt Lake City Area Maps








Salt Lake City Lodging



Hotels in Salt Lake City

Lodging near the Family History Library

Hotels Downtown Salt Lake

Hotels south end of the Salt Lake Valley

Bed And Breakfast Lodging in Salt Lake City

Request Free Lodging Brochures








Salt Lake In The Winter



Utah's Ski Resorts

Discounted Ski Utah Lift Tickets

Renting Skis & Snowboards

Buying Gear - Skis, Boards, Goggles & Clothing

Ski Lodging in Salt Lake City

Ski Salt Lake's Official Site

Utah Skiing's Official Site








Park City Travel and Tourism



Park City Lodging - Condos, Homes

Hotels in Park City Utah

Park City Info Official Site








More Salt Lake Info



Official Salt Lake City Government Website

Gereral Info About Salt Lake City

SLC Dining Guide

Photos






Feel Free To Email Us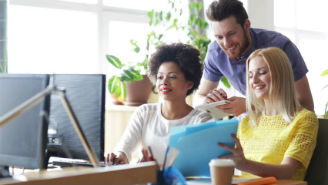 Welcome to our Visit Salt Lake.org Travel Planner for 2022

Providing the planning tools to help make your Salt Lake visit a seamless and unforgettable experience. Up-to-date information for ideas and insider finds, plus travel tips that will help you experience everything Salt Lake has to offer. We believe you'll enjoy Salt Lake and we hope you come back often.



Views




Salt Lake Visitor Services, Publisher of the Visit Salt Lake.org Travel Planner
Salt Lake City, Utah 84106

© Copyright 1998 - 2022. All Rights Reserved.