Salt Lake City Maps




Google's Maps are some of the best out there.


Search The Salt Lake Valley or Downtown Salt Lake City. If you need a zip code, use 84101.


MapQuest is a great service as well, and the directions option has proved to be very helpful.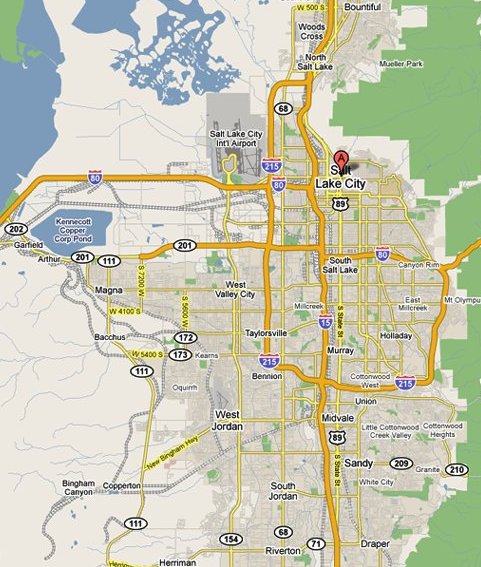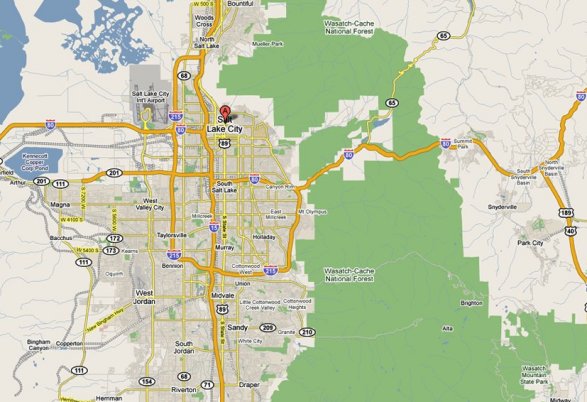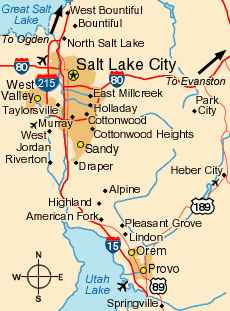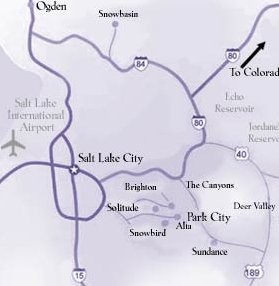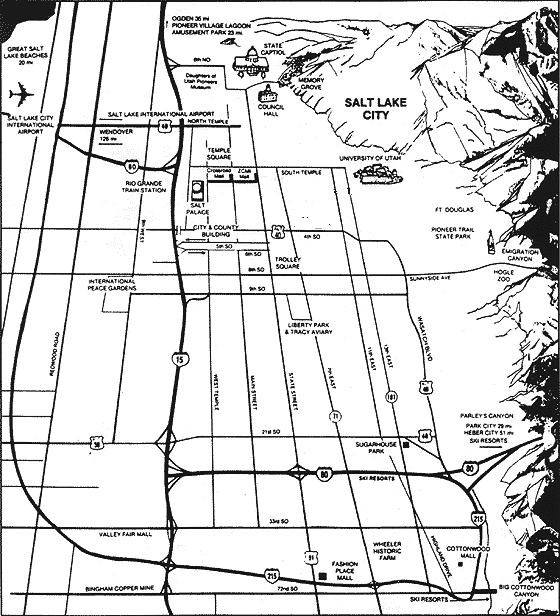 OUR VISIT SALT LAKE MENU









SALT LAKE TRAVEL PLANNING

Attractions, Sites & Things To Do

Kids Activities

Sightseeing Tours

Salt Lake Shopping

Shopping Malls

Golf Courses - Salt Lake's Best

Outdoors & Recreation, Camping, Fishing, Hiking, Boating, etc.

Salt Lake City's Best Restaurants

Utah's Liquor Laws

Salt Lake City Bars, Nightlife, Sportsbars & Karaoke

Downtown Salt Lake City Bars & Pubs

Live Music in Salt Lake City

Wi Fi Locations in Salt Lake City

Downtown Salt Lake City's Best Restaurants

Airport Info for Salt Lake City

Car Rentals

Salt Lake Transportation, Airport Limos, Taxis, Shuttles

Salt Lake Deals, Discounts

Moving To Salt Lake City

Salt Lake City Area Maps







SALT LAKE LODGING

Hotels in Salt Lake City

Lodging near the Family History Library

Bed And Breakfast Lodging in Salt Lake City

Request Free Lodging Brochures







SALT LAKE In The WINTER

Utah's Ski Resorts

Discounted Ski Utah Lift Tickets

Renting Skis & Snowboards

Buying Gear - Skis, Boards, Goggles & Clothing

Ski Lodging in Salt Lake City

Ski Salt Lake's Official Site

Utah Skiing's Official Site







PARK CITY INFO

Park City Lodging - Condos, Homes

Hotels in Park City Utah

Park City Info Official Site







SALT LAKE INFO

Official Salt Lake City Government Site

Gereral Info About Salt Lake City

Photos






Views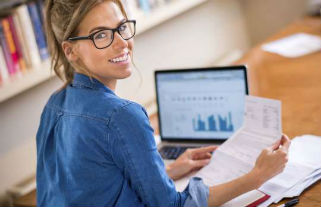 Whether it's your first time to Salt Lake or you visit every month, our goal is to make your visit more enjoyable by providing updated information.

Visit Salt Lake .org's on-line version of our Salt Lake travel planner was created to bring you the best that Salt Lake City has to offer. Reviews, tips, discounts and coupons on hotels, condos, golf, restaurants, activities and attractions, all with the intent to get you the latest information for your upcoming visit to Salt Lake. Updated daily.


To contact us by email.


Salt Lake Visitor's Association, Publisher of the Visit Salt Lake.org Travel Planner
P. O. Box 521154 Salt Lake City, Utah 84106

© Copyright 1998 - 2018. All Rights Reserved.