Salt Lake Airport Transportation, Shuttles









Welcome to Visit Salt Lake.org our official online edition!



Whether you're in the planning stages of your Salt Lake Getaway or you're already here visiting, our free travel planners provide the planning tools to help make your Salt Lake Visit an unforgettable experience. It's Time To Plan Your Visit, Enjoy Salt Lake.




Salt Lake airport transportation options are featured on this page of our 2022 Travel Planner.



Salt Lake City Airport Ground Transportation

The airport is located about ten minutes from downtown Salt Lake. Taxis, limos, buses and shuttles supply service to anywhere in the valley and the local ski resorts. A one-way taxi from the airport to downtown is usually around $ 42.00.



TAXI CABS:
There are three main taxi companies in Salt Lake City, and hundreds of independant operators as well as UBER. 24-hour service is provided. You can call for service or hail them in the street, but they are not as plentiful as other major cities. Some downtown hotels like the Salt Lake Hilton have taxi stands.


SHUTTLES:

Park City Taxi Services
Park City Taxi offers Airport Taxi Service to and from the Town of Park City, even our Salt Lake Ski Resorts "Alta & Snowbird" and provides door to door taxi service from the airport to anywhere, from anywhere to the airport. - Park City Taxi Services


Quicksilver Private Transportation Services
Providing private luxury SUV shuttle service from the Salt Lake City International Airport to all of Park City and Utah's Mountain destinations. Tired of endless stops in shared vans? Quicksilver can get you from the airport to the slopes in under an hour. -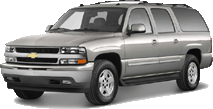 Mention the Ski Salt Lake Offer and get 20% Off Their Rates for first time customers.


GETTING AROUND SALT LAKE:

Public Transportation
As with most cities, driving is the preferred form of transportation. However, Salt Lake City's light rail, an above ground subway service known as TRAX, along with a good number of buses, have eased traffic congestion and improved travel between the valley and the downtown area. Both systems are operated by Utah Transit Authority. They provide over 100 various routes throughout the Wasatch Front and also service cities 45 miles to the north such as Ogden, and 40 miles south such as Provo. Sunday service is available on some bus routes.

TRAX
Our above ground subway known as Trax, began light rail service in december of 1999. The 24km (15-mile) line runs between 12400 South in Draper (South Salt Lake Valley) and the Vivant Arena, formerly the Delta Center located Downtown Salt Lake City. There are 16 stations, so if you stay at a hotel in the Salt Lake Valley, you can get downtown very quickly. An east - west extention connecting the Downtown area with the University of Utah also operates.

Trains stop every 10 to 30 minutes between 5:30am and 11:00pm on weekdays and Saturday (Now until 1am on the weekends). No service on Sundays. Trax Schedules There are also free Park and Ride lots at most stations excluding downtown .

Fares
The standard one-way fare within the valley is $ 2.50 - A large section of the Downtown area, including Temple Square and the area just west of the State Capitol is a fare free zone and there is no charge if commuters or visitors enter and exit a bus or TRAX between the designated streets. Full-fare tickets can be purchased from vending machines or when boarding the bus. These tickets are valid for two hours from the time of purchase and can be used as often as necessary on both buses and light rail. A full day pass is valid for unlimited rides on buses and TRAX for $ 5.00 These passes can also be bought at vending machines or from Pass Sales outlets at supermarkets and other retailers. They are the most convenient because they are self-validating and can be purchased in quantity and used as needed.

Ski Bus to Salt Lake's Ski Resorts
During the winter, the UTA operates Utah Ski Bus Service to Little Cottonwood Canyon for Alta, Snowbird, Brighton and Sundance ski resorts; the round trip $ 8.50 pass is also valid on TRAX and local buses.

Ski Shuttle Between Salt Lake's Ski Resorts
Ski Shuttle: A resort to resort within same canyon is only $2.50 ( Brighton to Solitude )

Rental Cars
Salt Lake City's car rental agencies offer every type of vehicle imageable. From inexpensive to 4-wheel drives, you can choose from your favorite agency or reserve from a local concern that offers cheaper rates. Rental Cars

Driving in the City
Wide streets are laid out in an easy-to-follow grid system, so driving in Salt Lake City poses few problems. The grid starts downtown at the intersection of Main Street and South Temple. From there the streets are numbered in increments of 100. If you go 4 blocks South, you are on 400 South. If you then turn left and go 4 blocks, you are on 400 South and 400 East. Basically we call it 4th South and 4th East. If you end up at 3900 South and 2700 East, you are 39 blocks South and 27 blocks East of the downtown marker.

A system of freeways built in time for the 2002 Winter Games criss cross the city and valley and provides quick access to Park City, the Salt Lake canyons and our suburban areas.

Interstate 15 is the main North/South freeway into Salt Lake. Interstate 80 is the main East/West freeway into Salt Lake, and is the freeway one takes to drive up to Park City. The freeways, I-80 and I-15 intersect in Salt Lake City.




Our Visit Salt Lake Menu


Attractions, Sites & Things To Do

Kids Activities

Sightseeing Tours

Salt Lake Shopping

Shopping Malls

Golf Courses - Salt Lake's Best

Outdoors & Recreation, Camping, Fishing, Hiking, Boating, etc.

Great Salt Lake State Park - Official Site

Great Salt Lake Marina - Official Site

Salt Lake City's Best Restaurants

Utah's Liquor Laws

Salt Lake City Bars, Nightlife, Sportsbars & Karaoke

Downtown Salt Lake City Bars & Pubs

Live Music in Salt Lake City

Downtown Salt Lake City's Best Restaurants

Airport Info for Salt Lake City

Car Rentals

Salt Lake Transportation, Airport Limos, Taxis, Shuttles

Salt Lake Deals, Discounts

Moving To Salt Lake City

Salt Lake City Area Maps








Salt Lake City Lodging


Hotels in Salt Lake City

Lodging near the Family History Library

Hotels Downtown Salt Lake

Hotels south end of the Salt Lake Valley

Extended Stay Hotels, Weekly Rates

Bed And Breakfast Lodging in Salt Lake City

Request Free Lodging Brochures








Salt Lake In The Winter


Utah's Ski Resorts

Discounted Ski Utah Lift Tickets

Renting Skis & Snowboards

Buying Gear - Skis, Boards, Goggles & Clothing

Ski Lodging in Salt Lake City

Ski Salt Lake's Official Site

Utah Skiing's Official Site








Park City Travel and Tourism


Park City Lodging Rentals - Condos, Homes

Hotels in Park City Utah

Park City Info Official Site








More Salt Lake Info


Official Salt Lake City Government Website

Gereral Info About Salt Lake City

SLC Dining Guide

Photos






Feel Free To Email Us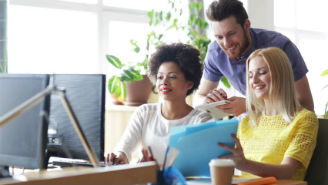 Welcome to our Visit Salt Lake.org Travel Planner for 2022

Providing the planning tools to help make your Salt Lake visit a seamless and unforgettable experience. Up-to-date information for ideas and insider finds, plus travel tips that will help you experience everything Salt Lake has to offer. We believe you'll enjoy Salt Lake and we hope you come back often.



Views




Salt Lake Visitor Services, Publisher of the Visit Salt Lake.org Travel Planner
Salt Lake City, Utah 84106

© Copyright 1998 - 2022. All Rights Reserved.