Whether visiting for business or pleasure, our free travel guides provide the planning tools to help make your Salt Lake Visit an unforgettable experience. Reviews, tips, discount offers on hotels, condo rentals, golf, restaurants, activities, attractions and much more, all with the intent to bring you the latest information for your upcoming visit to Salt Lake.

Activities for children are featured on this page of our 2019 Visit Salt Lake.org Travel Guide.





Activities For Children






If you're traveling with children when you come to Salt Lake, there are lots of things to do to keep the kids entertained. Salt Lake City is known as a kid friendly place. One reason, the large population of members of the Church of Latter Day Saints have children. The LDS Church emphasizes the importance of kids and family, and many parts of the city are built with this emphasis in mind. Thus when you're visiting with children in Salt Lake City, you may not have time to enjoy all the family activities and centers available.




One option when you're in Salt Lake with children is The Children's Museum of Utah. Now known as Discovery Gateway, the leading children's museum of Utah! Discovery Gateway provides hands-on creative activities that are both educational and entertaining for the whole family. Located in downtown Salt Lake City, Discovery Gateway motivates children and adults alike to discover, learn, and connect with their world. Discovery Gateway opens up a world of possibilities and inspires children and adults to consider endless career opportunities as they share the moment of discovery. Plan to take at least more than half a day for a visit to the museum, which has great interactive exhibits. A child can create stories, become a DJ or design their own webpage. Plan to spend at least half a day at this fabulous museum. Kids can't get enough of the interactive exhibits, such as areas where you can pretend to be a weather person and read the day's forecast from a teleprompter; use a crane to haul up soft building blocks to make a tower; and climb aboard a real rescue helicopter on the building's roof. There are 75 permanent exhibits to explore and many touring exhibits that will make each visit to the museum a fresh experience.







The Living Planet Aquarium. Why Have an Aquarium in a Desert? Where else in the world is water so valued and respected? It's a precious resource that defines how we live in Utah. Because we're not surrounded by oceans and immense water habitats, we have fewer opportunities to experience, understand and appreciate the water environments that cover more than 70 percent of our planet. The Living Planet Aquarium brings animals to people who might not have the chance to see them or their water-based ecosystems in a natural setting. Travel from the river to the sea, as you experience a freshwater stream stocked with Utah's fish species. Run your hands through a touch pool and discover the playful touch of friendly stingrays. Come nose to nose (almost!) with several species of fascinating sharks. In the aquarium's Marine Hall, you can touch the stingrays in an open pool. Kids especially like the Giant Pacific Octopus, Moon Jellies and Lionfish. Storytime is held in the Sunken Ship.

Another great place to see with children in Salt Lake City is Hogle Zoo, home to over 1000 animals. You'll find rare animals like the white rhino and the snow leopard, and other animals that come from over 250 regions across the world. Hogle Zoo Named for the couple who donated land for the Salt Lake City animal habitat in 1931, the Hogle Zoo features a brand-new Asian Highlands exhibit, with tigers, leopards and linx; an elephant encounter, which recreates an African plain; and daily live-animal shows at the Wildlife Theatre. Hop on the Zoofari Express, which winds its way through the zoo, allowing for an overview of the entire park. This outdoor attraction is open year round. If you haven't had your fill of animals after visiting Hogle Zoo, consider seeing some of the local animals at the Wheeler Historic Farm. It is open from dawn to dusk every day, so if you have early risers, this is the activity for them! This historic farm is "dedicated to the history of Utah farming and agriculture." Attractions include wagon rides, hands-on farm activities, tours, demonstrations, exhibits, etc. There are activities for every season. Additionally, if you're with children in Salt Lake City, the Tracy Aviary is a great place to see many endangered bird species, with over 150 species of birds to visit.

It's hard to think of Utah, without thinking of the many fantastic dinosaur digs there. A great place to explore the world of dinosaurs with children in Salt Lake City is the The Natural History Museum of Utah. Again there are interactive activities for kids as well as many learning opportunities at the museum. Located at 301 Wakara Way, near Red Butte Garden, families can enjoy a journey through the evolving world of natural and cultural sciences at the Natural History Museum of Utah. Visitors can learn about, explore, and experience Native American artifacts, dinosaurs, bugs, the Great Salt Lake, biological diversity, gems, minerals, and space. The museum is loaded with hands-on activities for the whole family. A cafe and gift shop are located on the museum's second level.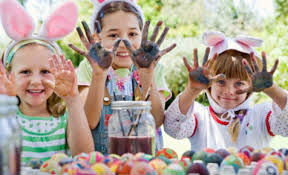 When kids have had their fill of the many museums in Salt Lake City, it may be time to pursue some outdoor activities. When you're with children in Salt Lake City and want to amp up the excitement, consider a visit to Raging Waters for a day of water park sun. Raging Waters, just minutes from downtown and all of our Salt Lake valley hotels has so much more to offer than just swimming, with huge water slides, tube slides, the wild wave and more. Great when it's scorching outside.

Lagoon Park Drive 17 miles north of Salt Lake City and you'll find more than 40 theme-park rides as well as a water park at Lagoon. The attraction is actually one of the country's oldest amusement parks, dating back to 1896. There's just something about the Giant Rollercoaster that nothing can match when you're young Today's thrill rides include vertical fall towers, suspended roller coasters (where you're seated with your feet dangling). and the brand-new "Wicked" coaster, which reaches 100 feet. Tamer rides for younger children include a carousel and Ferris wheel. Open April to October.

For evening entertainment with children in South Lake City, consider visiting many of the family friendly theaters that offer live productions in town. In particular, check schedules for the Desert Star Playhouse, which offers many family-oriented productions. The other theaters in town may also have musicals or family friendly productions of interest. In particular, take a look at upcoming events at either the Grand or Pioneer Theater. Or you might want to explore the night skies, at any time of day, at the Clark Planetarium. The Planetarium offers the best light/music and star shows around. There are shows for every taste, both adult and child. It offers shows about the forces of nature, different planets and also includes movies in the IMAX format. The shows are generally between 50 and 60 minutes long, and they suggest that you get there at last 20 minutes beforehand. There are many fun and interesting exhibits to enjoy while you wait.

You'll find many gorgeous local parks to visit with children in Salt Lake City. As well, check schedules of different festivals held throughout the year. There are numerous yearly events that may coincide with your trip and will make it even more entertaining. For instance the Utah State Fair, held annually at the Utah State Fairpark definitely makes a visit with children in Salt Lake City a fun time for all. The fair runs in early September.






Our Visit Salt Lake Menu





Attractions, Sites & Things To Do
Kids Activities
Sightseeing Tours
Salt Lake Shopping
Shopping Malls
Golf Courses - Salt Lake's Best
Outdoors & Recreation, Camping, Fishing, Hiking, Boating, etc.
Great Salt Lake State Park - Official Site
Great Salt Lake Marina - Official Site
Salt Lake City's Best Restaurants
Utah's Liquor Laws
Salt Lake City Bars, Nightlife, Sportsbars & Karaoke
Downtown Salt Lake City Bars & Pubs
Live Music in Salt Lake City
Downtown Salt Lake City's Best Restaurants
Airport Info for Salt Lake City
Car Rentals
Salt Lake Transportation, Airport Limos, Taxis, Shuttles
Salt Lake Deals, Discounts
Moving To Salt Lake City
Salt Lake City Area Maps





Salt Lake City Lodging



Hotels in Salt Lake City

Lodging near the Family History Library

Hotels Downtown Salt Lake

Hotels south end of the Salt Lake Valley

Bed And Breakfast Lodging in Salt Lake City

Request Free Lodging Brochures









Salt Lake In The Winter



Utah's Ski Resorts

Discounted Ski Utah Lift Tickets

Renting Skis & Snowboards

Buying Gear - Skis, Boards, Goggles & Clothing

Ski Lodging in Salt Lake City

Ski Salt Lake's Official Site

Utah Skiing's Official Site









Park City Travel and Tourism



Park City Lodging - Condos, Homes

Hotels in Park City Utah

Park City Info Official Site









More Salt Lake Info



Official Salt Lake City Government Website

Gereral Info About Salt Lake City

SLC Dining Guide

Photos




Views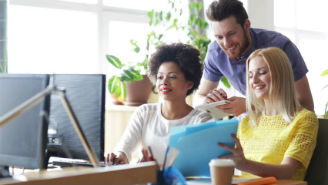 Welcome to our Visit Salt Lake.org Travel Guide for 2019

Whether visiting for business or pleasure, our free travel guides provide the planning tools to help make your Salt Lake Visit an unforgettable experience. Review our up-to-date travel information for great ideas and insider finds, plus travel tips that will help you experience everything Salt Lake has to offer!

We believe you'll enjoy Salt Lake and we hope you come back often.


Contact Us


Salt Lake Visitor Services, Publisher of the Visit Salt Lake.org Travel and Tourism Guide
Salt Lake City, Utah 84106

© Copyright 1998 - 2019. All Rights Reserved.